W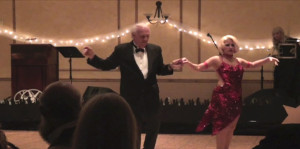 HAT DANCES DO I TEACH?
I teach American Ballroom beginning and intermediate levels including:
Waltz • Foxtrot • Tango • Viennese Waltz • Quick Step • Cha-Cha • Rumba • East Coast Swing • Bolero (beginning) • Mambo
and common social dances like…
West Coast Swing • Argentine Tango • Salsa • Lindy-hop • Merengue • Nite Club 2-Step • Disco Hustle • Country 2-Step • Country Line Dance
In addition I have experience teaching classes for parents and babies, creative dance for toddlers, combination classes for kids in ballet, tap and jazz and teaching dance fitness classes.
As part of the Artist in the Classroom program for the City of Sedona, AZ, I teach in conjunction with school teachers to enrich the children's learning of classroom studies. Dance provides an opportunity for the students to learn history, culture, science, language, math, and of course, physical education. In the process dance also teaches partnership, teamwork, manners, and builds confidence!
Private, Semi-private, and coaching sessions are available upon request.
Not finding what you want? Reach out directly through our Contact Us page.